Hearing loss is common in Oregon. An estimated one out of five people in Portland has a hearing impairment to some degree. Fortunately, most people with hearing loss are able to benefit by wearing hearing aids—but they are often reluctant to do so. Understanding how hearing aids have evolved over the years might make you more comfortable with the idea of using them.
From Ear Trumpets to Bluetooth®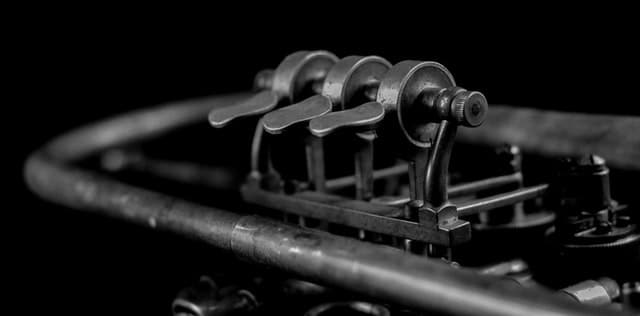 Hearing aids first gained use in the 17th century. These  crude devices, called "ear trumpets," acted as funnels, channeling sound into the ear canals. But that was just the beginning.
In 1898, hearing aids using electric currents to amplify sounds were developed. A couple of decades later, vacuum tubes made their appearance; these were battery-operated aids that used telephone transmitters to convert speech into electrical signals that were amplified and sent to a receiver. This was a definite step forward but not without problems; vacuum tube hearing aids were big and bulky, and users had to place on a table, so forget about going out into public and being able to hear! With the emergence of transistors following World War II, hearing aids began to grow smaller and more portable.
This trend continued over the next few decades; high-speed processors and microcomputers became widely used in the 1980s, and in the 1990s, the switch to digital technology began. Today's hearing aids are smaller, more comfortable and offer better sound quality and a myriad of options to improve their versatility and convenience.
Over the past ten years some of the…
biggest breakthroughs in hearing aid technology
Rechargeable batteries

Batteries aren't economical and tend to expire at inopportune moments. A shift toward rechargeable batteries in the past couple of years has largely helped mitigate this problem. Manufacturers now offer rechargeable options on many of their devices, as well as portable chargers to use when you're away from home. An overnight charge typically provides a full day's worth of use. A few models even have quick-charging options that will give you around eight hours of power following a 30-minute charge.

Direct audio streaming

Bluetooth technology has made using a variety of electronic devices easy and convenient, and hearing aids are no exception. Users can stream audio from other devices directly to their hearing aids, enabling them to listen to music, watch TV and make phone calls through their hearing aids—all without disturbing others. Low Energy streaming technology is beginning to gain ground; this helps extend battery life when using Bluetooth.

More natural sound

State-of-the-art micro-processing technology provides clear, rich, full sound to hearing aids—even in challenging listening environments. The tones are more subtle, making everything from conversations in group settings to intimate one-on-one dinners easier to understand and less taxing. Ambient noise sound more natural and users are able to choose where they want to focus their attention. Automatic adjustments are helpful when there is sudden loud noise.

Smartphone apps

Smartphone apps allow users to adjust the volume and other controls and program hearing aids directly from their phones, making it much easier for those with manual dexterity problems to operate their devices. You can tell at a glance how much battery life you have left and, if you misplace your hearing aids, there are "find a hearing aid" apps that can help you locate them quickly.

Tech-enabled customer service

You couldn't complete your hearing journey without the help of your Portland audiologist, but problems occasionally crop up after hours or when you're away from home. Some hearing aids come with remote care programs that allow you to connect with a hearing care professional through a smartphone app. They are often able to adjust your hearing aids remotely, saving you the time and cost of a trip to your audiologist's office.
Hearing aids have already changed significantly, and advances in technology will continue to bring evolution. To stay on top of the latest trends or to learn more about how hearing aids can help improve your quality of life, schedule an appointment with a Portland audiologist today.