How do we make the Diagnosis?
The initial diagnosis of allergy is made by history and physical examination
To be certain of the diagnosis and proceed with effective therapy, allergy testing is performed
How Allergy testing works: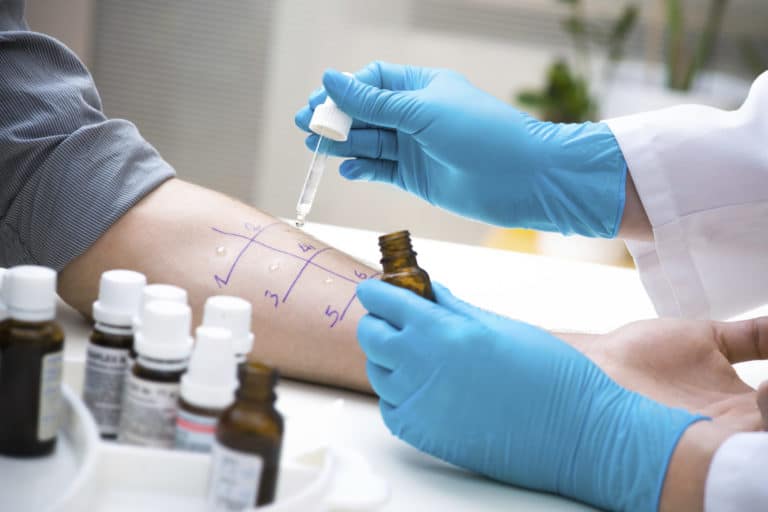 Allergy testing consists of administering small amounts of allergens to the skin
Allergy testing is performed using allergens responsible for the majority of allergy symptoms including trees, grasses, weeds, dust mites, molds, cat and dog)
Testing takes about 1-1/2 hours and is usually only minimally uncomfortable
The results are interpreted on the same day with one of our specialists
After allergy testing has been completed one of our specialists can recommend directed avoidance measures and discuss the potential benefit of immunotherapy
Skin testing for food sensitivity is usually not performed as this is either not safe or not a reliable measure of food allergy.
Call Mt. Hood ENT & Allergy at (503) 257-3204 for more information or to schedule an appointment.
References:
American Academy of Otolaryngology, Head and Neck Surgery. One Prince St., Alexandria, VA 22314-3357, 1-703-836-4444
American Academy of Otolaryngic Allergy, 11130 Sunrise Valley Drive, St. 100, Reston, VA 20191