Hearing loss can occur at any age. However, hearing problems in infants and children can have consequences during these speech and language developmental years. When children cannot hear well, it affects their ability to learn language and produce clear speech because hearing is fundamental to developing language.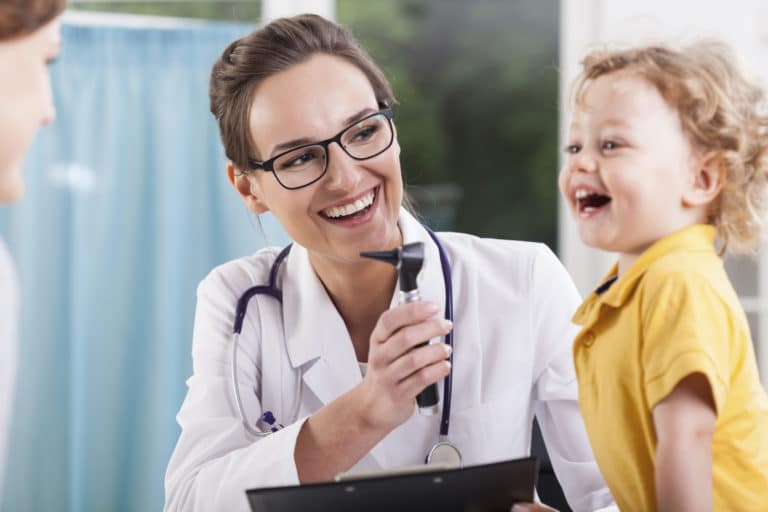 There are several causes for hearing loss in infants and children that may cause temporary or permanent hearing loss. Ear infections and earwax buildup can cause temporary loss and hearing may resume after the cause has been resolved. More than half of all cases of permanent hearing loss in children is caused by genetic factors. Other causes include illnesses, certain medications and injuries.
If your child appears to have hearing loss, it's important to see a doctor for a diagnosis and treatment. Please contact our office at (503) 257-3204 to schedule an appointment for your child to have a hearing evaluation.
References:
American Academy of Otolaryngology−Head and Neck Surgery. One Prince St., Alexandria, VA 22314-3357, 1-703-836-4444. 2011 AAO-HNS/AAO-HNSF Flint, P. W., C. W. Cummings, et al. (2010). Cummings otolaryngology head & neck surgery. Philadelphia, PA, Mosby/Elsevier: 3 v. (xlii, 2963, cxciv p.).
Call Mt. Hood ENT & Allergy at (503) 257-3204 for more information or to schedule an appointment.