Not all skin lesions are cancer, but in can be difficult to tell by appearance alone. Dr. Barlow is skilled in the evaluation and treatment of skin lesions of the head and neck region.
Evaluation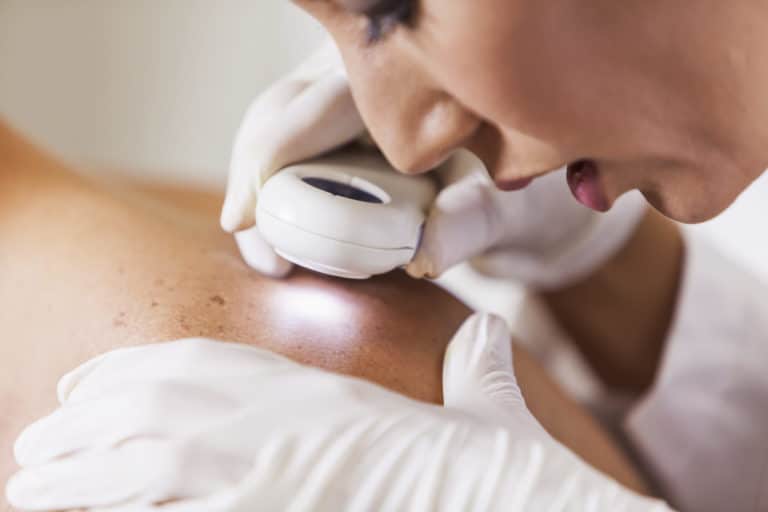 At your evaluation one of our specialists will discuss the options of evaluation and treatment with you
A biopsy may be recommended
A biopsy is the removal of a small piece of the lesion to be sent to a pathologist for evaluation
Biopsy results are usually available within a week
Skin Lesion removal options:
Some skin lesions do not need to be removed and can be observed for progression
Some skin lesions can be treated with topical medication
Skin lesion removal is often performed in the office under local anesthesia
More extensive lesions may need removal in the operating room setting
Reconstruction Options
One of our specialists will discuss repair and reconstruction options with you
Some skin lesion wounds can be reconstructed with simple closure
Sometimes flaps or skin grafts are necessary
Mohs Surgery
Some skin cancers are better removed by a Dermatologist using Mohs surgery
One of our specialists can refer you to a dermatologist for Mohs surgery when necessary
Dr. Barlow is skilled in the repair and reconstruction of Mohs defects after the procedure has been performed
Why see a facial plastic and reconstructive surgeon for your skin lesion removal surgery?
Dr. Barlow is Board certified in facial plastic and reconstructive surgery
Facial plastic and reconstructive surgeons are specially trained in facial and neck plastic and reconstructive surgery procedures
Call Mt. Hood ENT & Allergy at (503) 257-3204 for more information or to schedule an appointment.
References:
American Academy of Facial Plastic and Reconstructive Surgery, 310 S. Henry Street, Alexandria, VA 22314 American Society of Plastic Surgeons, 20 F Street NW, STE 310 A ,Washington, DC 20001-6702