Many people think that hearing aids are a quick-fix for hearing loss, but unfortunately, that is not the case. Hearing devices are complex medical devices that require the expertise of an audiologist and the commitment of the wearer in order to provide the most benefit.
Below are the steps to take before, during and after the hearing aid fitting process in order to get the most benefit from your hearing devices.
Choose The Right Model For Your Hearing Loss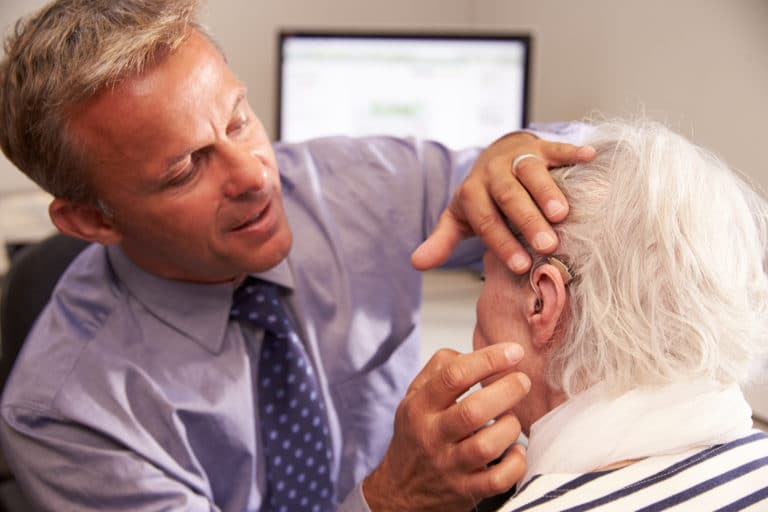 There are so many manufacturers, models and styles of hearing aids that it can be overwhelming to determine which one is right for you. You may have a friend who loves their Oticon Opn, but you also might have read raving online reviews about the Phonak Marvel.
There's no one-size-fits-all when it comes to hearing aids, so you'll have to lean on the expertise of your audiologist to make sure you get one that works for you.
Your audiologist will work with you to not only determine your type and degree of hearing loss, but your lifestyle needs as well. For example, if you live a quiet lifestyle and have a mild hearing loss, you may be perfectly content with a low-level hearing device that provides just the basics. However, if you're at the height of your career and highly involved in the community, or if your hearing loss is more profound, you'd likely benefit from a high-powered hearing device with state-of-the-art features.
Make Sure You Have A Fitting
Once you've ordered your hearing devices, your provider will fit them to the exact specifications of your hearing loss.
The process of fitting and programming hearing aids is both an art and a science, so you may find that after you wear your hearing aids at home, speech is still a little too quiet or noises like the slam of a car door are a little too loud. Make sure to return to your audiologist's office for necessary adjustments so you don't give up on your treatment.
Keep in mind also that you likely have not been hearing certain sounds for a long time. Noises like the hum of the refrigerator or the rush of wind through the trees may be distracting and even uncomfortable at first. Over time, though, your ears will acclimate and your brain will learn to tune these ambient sounds out.
Maintain Your Hearing Aid
Even after you feel that your hearing aids are perfectly programmed, it's important to return to your audiologist's office for routine clean and checks. These appointments are essential for making sure your devices remain in working order and the programming is suited to your changing hearing needs.
For more information about getting the most out of your hearing aids, contact Mt. Hood ENT today!