Nearly 48 million Americans experience hearing loss. While hearing aids are the gold standard for treating this condition, there are some people who receive more benefit from surgical solutions.
There are options available for people with both sensorineural hearing loss (caused by damage to the inner ear) and conductive hearing loss (caused by an obstruction or damage to the outer or middle ear that prevents sound from traveling through).
Surgery for Sensorineural Hearing Loss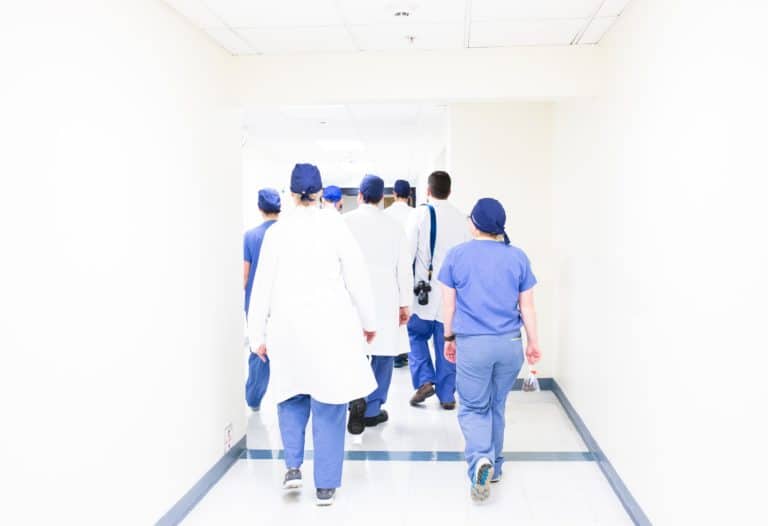 Sensorineural hearing loss can also be referred to as "nerve deafness." It is the most common type of hearing loss that affects adults, and can be caused by the natural aging process, exposure to loud noises, infections, head trauma, tumors and certain medications.
There are tiny hair cells in the inner ear called stereocilia that convert soundwaves to electrical energy. This electrical energy travels to the brain via the auditory nerve to be interpreted as sound. When stereocilia become damaged, they do not regenerate, and sensorineural hearing loss is the result.
While there are no surgeries that can repair damage to the stereocilia, there are surgeries that can bypass the damaged cells so hearing can occur.
Cochlear Implants
Cochlear implants consist of an implant, which is placed under the skin behind the ear and connected to electrodes in the cochlea, and an external component, which picks up soundwaves and translates them into electrical signals. These two parts work together to stimulate the natural hearing process while bypassing the damaged stereocilia.
Implantable Hearing Aids
The Phonak Lyric is an extended-wear hearing device that is placed deep in the ear canal by an audiologist. It can be worn for months at a time, even in the shower and while exercising, until the internal battery dies. Then the whole device is replaced.
Surgery for Conductive Hearing Loss
Conductive hearing loss means that there is something preventing sound from reaching the inner ear. The condition can be temporary or permanent, and can be corrected by surgery in some cases.
Bone-Anchored Hearing Aids
Bone anchored hearing aids consist of an implant that is inserted into the bone behind the ear and a hearing aid that fits over the implant. The external component "catches" sounds and transmits them through the skull and jaw bone to the inner ear.
Stapedectomy
A stapedectomy is a surgical procedure wherein a prosthetic device is implanted to bypass abnormal hardening of bone tissue in the ear caused by otosclerosis.
For more information about surgical solutions for hearing loss, schedule an appointment with Mt. Hood ENT today!