Exercise is long known to have several health benefits and can even be a key to preventing presbycusis, or age-related hearing loss. According to a 2019 study, adults aged 60-69 with hearing loss had a poorer physical activity profile, linking physical activity to hearing health.
So, work routine hikes at Forest Park into your exercise regimen as a supplement to protect your hearing health.
Promoting Healthy Hearing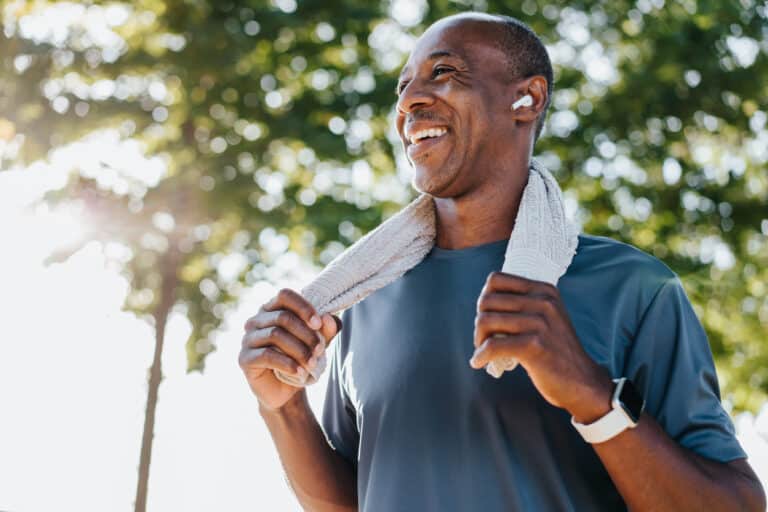 Nearly 25% of those aged 65 to 74 have disabling hearing loss. A study from the University of Florida showed that routine cardio activity provides the necessary blood flow and oxygen to maintain healthy auditory systems and delicate nerves within the ear.
Additionally, those with poorer physical activity levels may experience worse health conditions in the future due to lower physical activity levels. Physical activity promotes longevity for overall well-being, which promotes healthier hearing as we age.
Protect Your Hearing
Exposure to loud noises over time can still be a detriment to presbycusis, regardless of physical activity level. For example, 18% of adults aged 20-69 have hearing loss in both ears from those who report five or more years of loud exposure at work. This highlights the significance of limiting exposure to loud noises.
Even as an active adult, the effects of hearing damage over time cannot be reversed by routine physical activity. It's essential to protect your hearing.
Hearing safety tips:
Wear earplugs in loud settings
Monitor your volume levels on devices and heed any notifications your volume is too loud
Monitor sound volume in places such as exercise classes
If swimming, keep your ears dry to avoid Swimmer's ear
It is recommended to engage in cardio 20-30 minutes five times per week to maintain a healthy auditory system. As with any exercise regimen, consult your doctor before beginning something new.
To learn more about how physical activity can benefit your hearing health, make an appointment with a hearing specialist at Mt. Hood ENT & Allergy.