Like any electronic device, the technology used in hearing aids is rapidly evolving. Even with the same four basic parts – a microphone, a processor, a receiver and a power source – newer hearing aids have positioned themselves leaps and bounds ahead of their predecessors because of their updated technology. Below is a breakdown of what makes these new hearing aids stand out from the pack.
Artificial Intelligence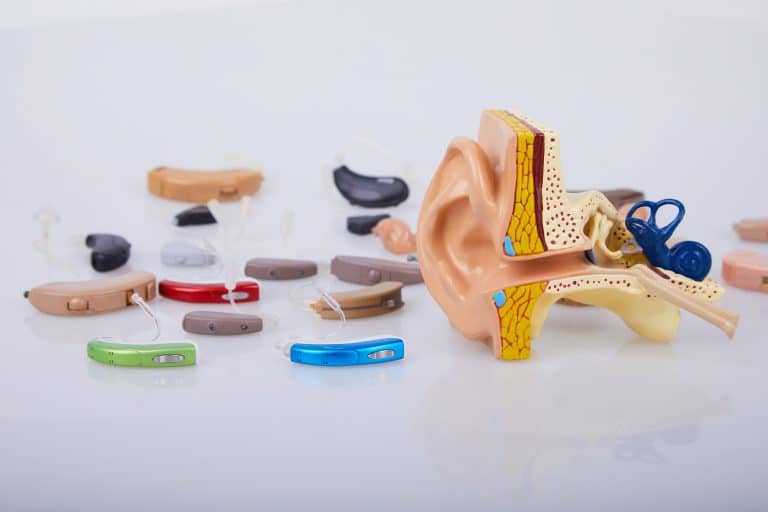 A few of the premium hearing aids on the market include artificial intelligence (AI). The AI accesses a deep neural network (DDN) to help your hearing aids mimic how your brain heard sounds before you developed hearing loss. DDN works by logging information about your volume control settings and program preferences when in certain sound environments, such as the Portland Saturday Market. With the help of AI, your hearing aid will begin to automatically change your hearing aid settings going forward when this environment is detected.
Bluetooth™ Connectivity
One of the best and most popular ways to wirelessly connect two devices is through Bluetooth technology. Newer hearing aids come equipped with Bluetooth connectivity, allowing them to connect with your cellphone or other electronic devices throughout your home or office.
This connection is able to eliminate feedback and improve signal-to-noise ratio because sounds are sent directly to the hearing aid's processor, completely bypassing the microphone.
Sound Processing & Frequency Response
Hearing aids work by processing sound and sorting it into a channel to be digitized and amplified. The technology in newer hearing aids allows these models to have more flexibility in their sorting and only amplify the channels that are suitable for your unique degree of hearing loss. This customization is called frequency response.
Applications
Most major hearing aid manufactures have smartphone applications that pair with their devices. These apps allow users to adjust their hearing aids and check their battery life right from their phone.
These apps also work as assistive listening devices by routing sound sources and phone calls from your smartphone right to your hearing aid.
To learn more about the benefits of newer technology or to schedule an appointment with an experienced hearing aid professional, contact Mt. Hood ENT today.
Learn More About Hearing Aids