Portlanders are used to rain, but snow? Not so much. When the weather in the Willamette Valley turns cold and icy, special care is needed to ensure hearing aids are protected from the elements.
Cold & Moisture are the Enemies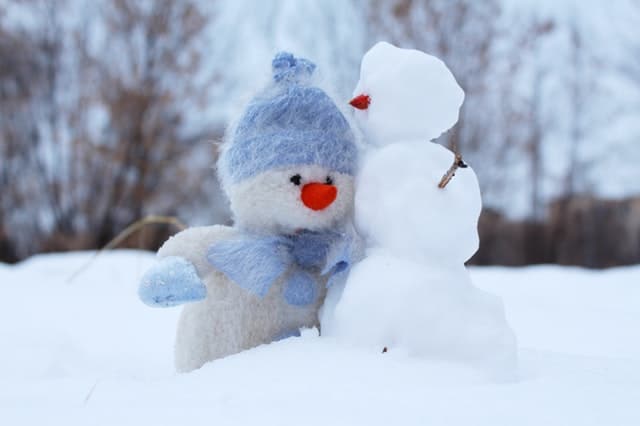 If you wear hearing aids in Portland, you'll need to take special care during those rare intrusions of winter-like weather. These high-tech electronic devices are susceptible to cold weather and moisture, as are all other electronics. Batteries can quickly drain when temperatures plummet and moisture can cause condensation to build up, damaging the internal circuitry. This is already an expensive time of year with all the gift-buying and food purchases you're making over the holidays, so the last thing you need is another credit card bill. Your Portland audiologist suggests the following tips.
Keep Your Hearing Aids Performing Optimally During The Winter Months
Protect them from the cold. Just as hot temperatures can damage your hearing aids in the summer, cold can do the same in the winter. When venturing outdoors in the cold, cover your head with a hat, scarf, earmuffs or beanie, making sure your hearing aids are protected. If you'll be outdoors for an extended period of time, skiing or snowmobiling or hiking through the Gorge to check out the frozen waterfalls, consider leaving them someplace warm until you are finished.
Keep them away from moisture. Even if the temperature dips into the teens, your body can still produce sweat, especially if you're engaged in a vigorous physical activity like the ones we mentioned above. Moisture can damage your hearing aids, so prevent perspiration from affecting them by wearing a breathable moisture-absorbing hat or sweatband. When you go inside after spending time outdoors, the heat generated by your body can condense into moisture almost immediately. Remove your hearing aids when you step inside the house and wipe them down with a soft cloth to remove all moisture. Make it a habit to leave the battery compartment door open overnight to let them ventilate, and if you have a dehumidifier, keep them in there when not in use to prevent moisture from accumulating.
Additional tips. Because cold temperatures cause hearing aid batteries to drain quickly, have plenty of extras on hand during the winter months — especially when traveling. You don't want to be scrambling in an unfamiliar city looking for the right batteries. If your hearing aids do become damp, don't try drying them out by placing them near a heater or using a hair dryer on them; these can cause your devices to melt. If you are extremely active this time of year and frequently participate in outdoor activities in the snow and cold, consider buying water-resistant hearing aids for maximum protection.
Your Portland audiologist is happy to provide you with additional tips to ensure your hearing aids are protected during the cold winter months.
Learn more about Hearing Aids